Heute ist endlich mein neues Spielzeug gekommen
.
Nachdem meine erste AB vor Ewigkeiten eine Barnett war, musste jetzt mal wieder eine her.
Geworden ist es erstmal die neue TS 380 (2020).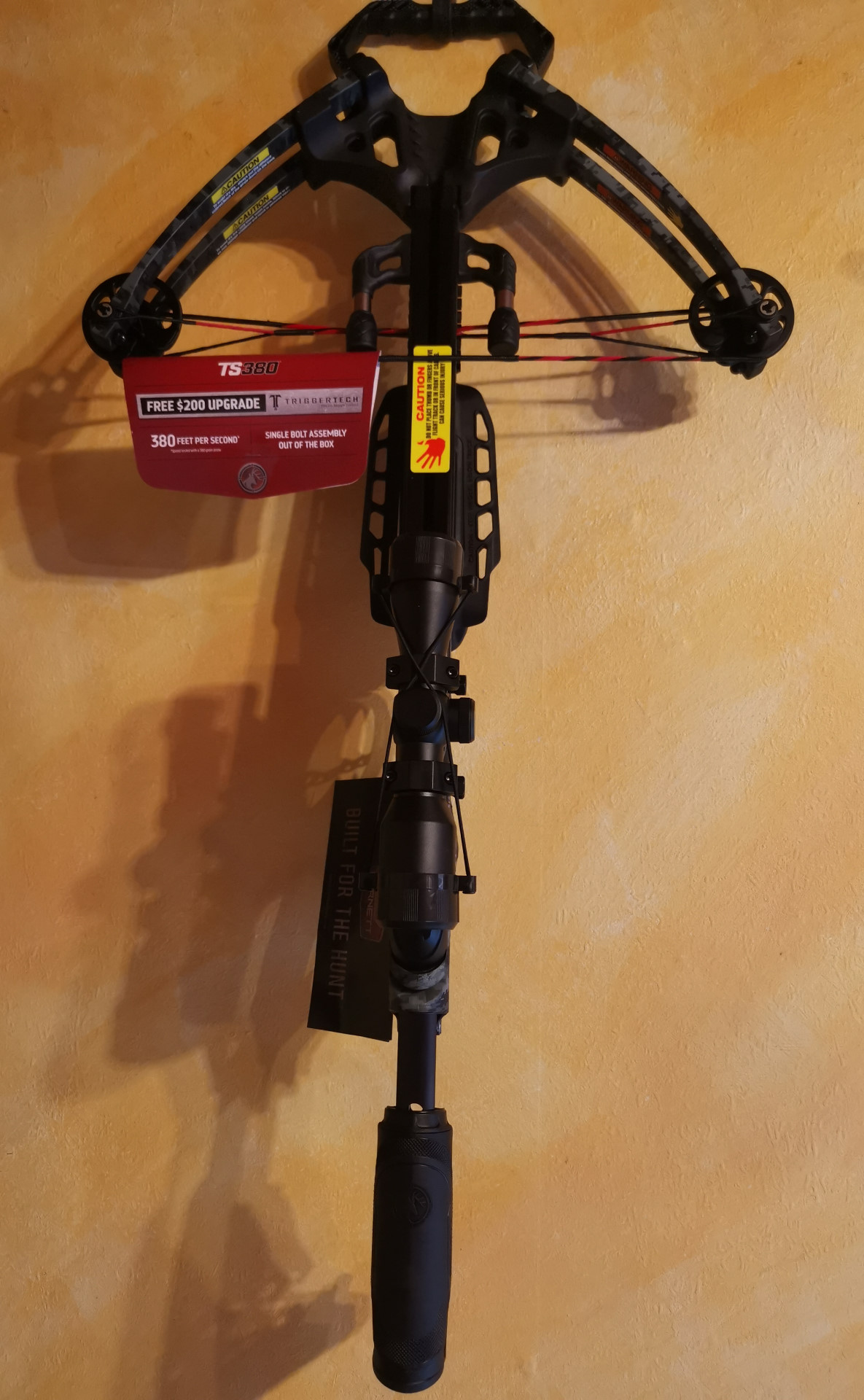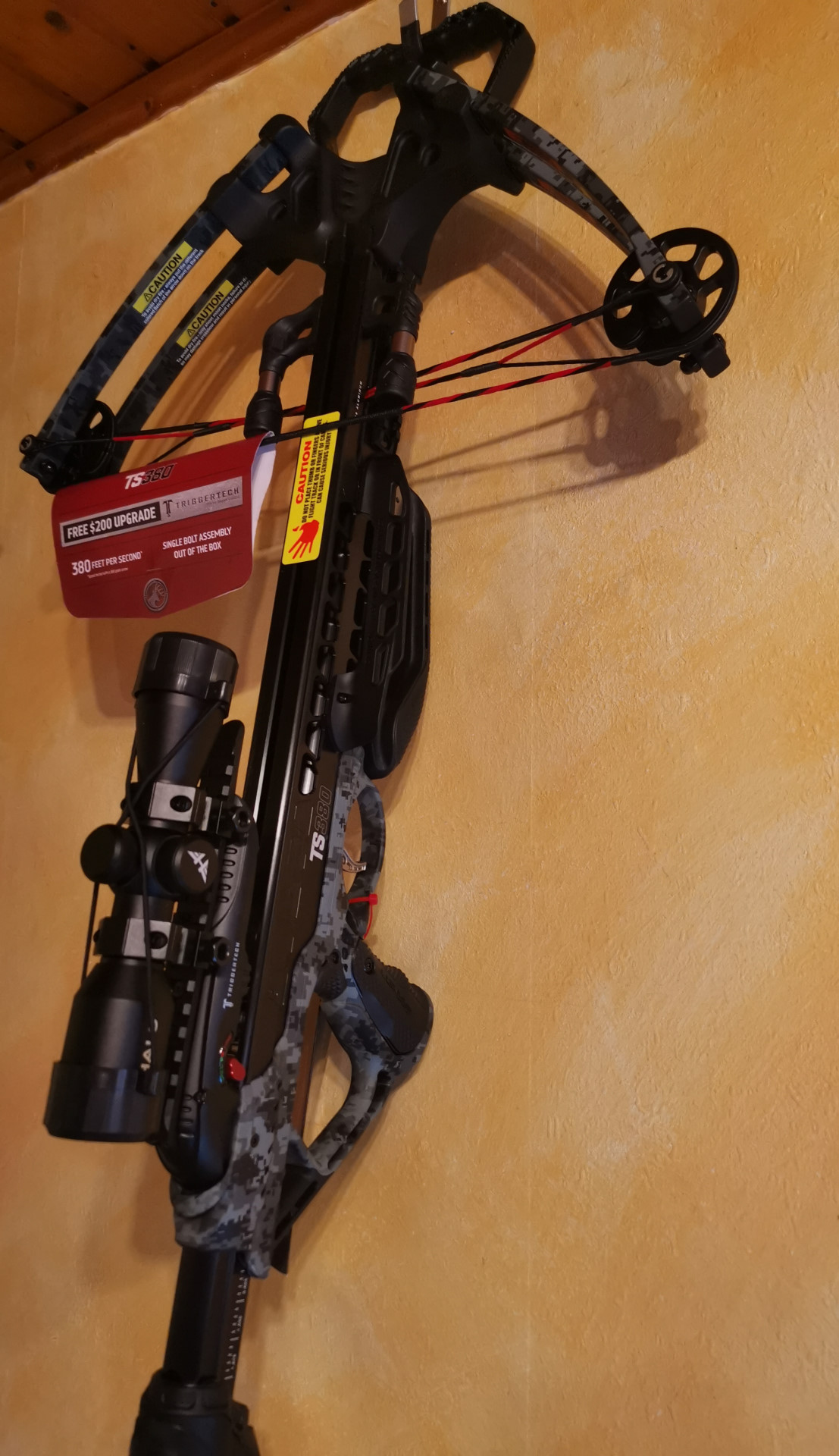 Bilder sind nach dem Auspacken.
Der erste Eindruck ist wirklich super. Verarbeitung scheint top zu sein, nichts wackelt oder klappert. Selbst die verstellbare Schulterstütze sitz fest. Das habe ich bei anderen ABs wie meiner Kornet oder der Kraken anders erlebt. Da musste man ein bisschen nacharbeiten um das Spiel der Schulterstütze zu beseitigen.
Dabei waren 2 Pfeile, Köcher, Sehnenwachs, ZF Halo 4x32, Spannhilfe (die erste die ich habe die bereits ab Werk auf die AB eingekürzt ist) und diverse Schlüssel.
Barnett gibt die 380fps mit einem Minimalpfeil von 380gn an, die mitgelieferten Pfeile haben dankeswerter Weise bereits ein Gewicht von 400gn.
Der verbaute Triggertech Abzug macht sie auch nicht gerade schlechter.
Ich freu mich schon auf Donnerstag und den ersten Einsatz auf unserem Platz.
Hier mal noch die Daten:
TS380 Features:

Metal Injection Molded (MIM) Trigger
Soft Lok™ Floating Bristle Arrow Retainer
TriggerTech Frictionless Release Technology
Anti-Dry Fire (ADF) Trigger System
CNC Machined Aluminum Flight Track
Adjustable Length-of-Pull Butt Stock
Track-Mounted String Dampeners
Crank Cocking Device Compatible
Anti-Vibration Foot Stirrup
TS380 Specs:

Kinetic Energy: 121.82 ft. lbs.
Speed (380 grains): 380 FPS
Weight (overall): 6.9 lbs.
Length (without stirrup): 32.375-34.875 in.
Width (uncocked): 18.75 in.
Axle to Axle (uncocked): 16.75 in.
Axle to Axle (cocked): 13.25 in.